(Facebook account not necessary to view page)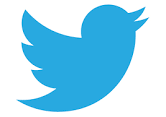 Columbia County Emergency Management coordinates emergency preparedness, response and recovery throughout Columbia County, Oregon.
Columbia County Emergency Management is the chief responsible agency under Oregon Revised Statutes 401 for coordinating emergency preparedness, response and recovery throughout Columbia County in Oregon. Emergencies happen and it is important to remain ready. Columbia County has experienced five presidentially-declared disasters from 2000-2010. Emergency Management is about being a good steward of resources and making sure we work toward being prepared for whatever comes our way. Major emergencies such as earthquakes and floods require a LOT of planning, training and equipping in order to assist folks who may be affected, whether that be public agencies or private citizens.
Contact Information
Please visit our Facebook and Twitter to stay informed about weather alerts and emergency preparedness events for our area. Most importantly, we hope you will take the time to prepare for weather events and emergencies by having a kit and a plan at your home and at your place of work. See http://www.oregonredcross.org for details.
Some of the things we do....
PREPAREDNESS:
Coordinate local emergency plans that cover a wide variety of issues--shelters, evacuation, earthquake issues, at-risk individuals, wildfire, etc.
Provide training to emergency responders, government officials, and citizens/businesses.
Design exercise drills that test planning and training.
Manage public and private grants that help fund various aspects of preparedness.
Meet with regional, state and federal partners to ensure smooth coordination during emergencies and sharing of resources.
RESPONSE:
Operate the County Emergency Operations Center (EOC), the hub of resource and information coordination and prioritization during a major emergency.
Work with local officials to communicate with the public during a major emergency.
Assist local communities with various aspects of disaster response, from setting up shelters to handling donations and volunteers.
RECOVERY:
Gather damage information after the incident.
Pursue a presidential declaration (if the damages are costly enough), which could open up financial recovery programs from FEMA.
Coordinate the post-disaster recovery process and programs.
Look for opportunities for post-disaster mitigation efforts.