64555 Nehalem Highway N., Vernonia , Oregon (503) 397-2353
For Reservations Call (503) 366-3984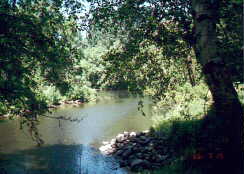 Named after a large eddy in the Nehalem River, this scenic park has large fir trees, open grassy play areas, fishing, canoeing and a boat launch. It is near the Banks-Vernonia Linear State Park, the Jewell Elk Refuge and the interesting Columbia County Museum in Vernonia.
Located seven miles north of Vernonia on Highway 47.
BIG EDDY PARK IS CURRENTLY OPEN. WE DO NOT HAVE A PARK HOST AT THIS TIME. Bring your firewood.
NOTICE: THE DUMP STATION AT BIG EDDY IS CLOSED UNTIL FURTHER NOTICE.